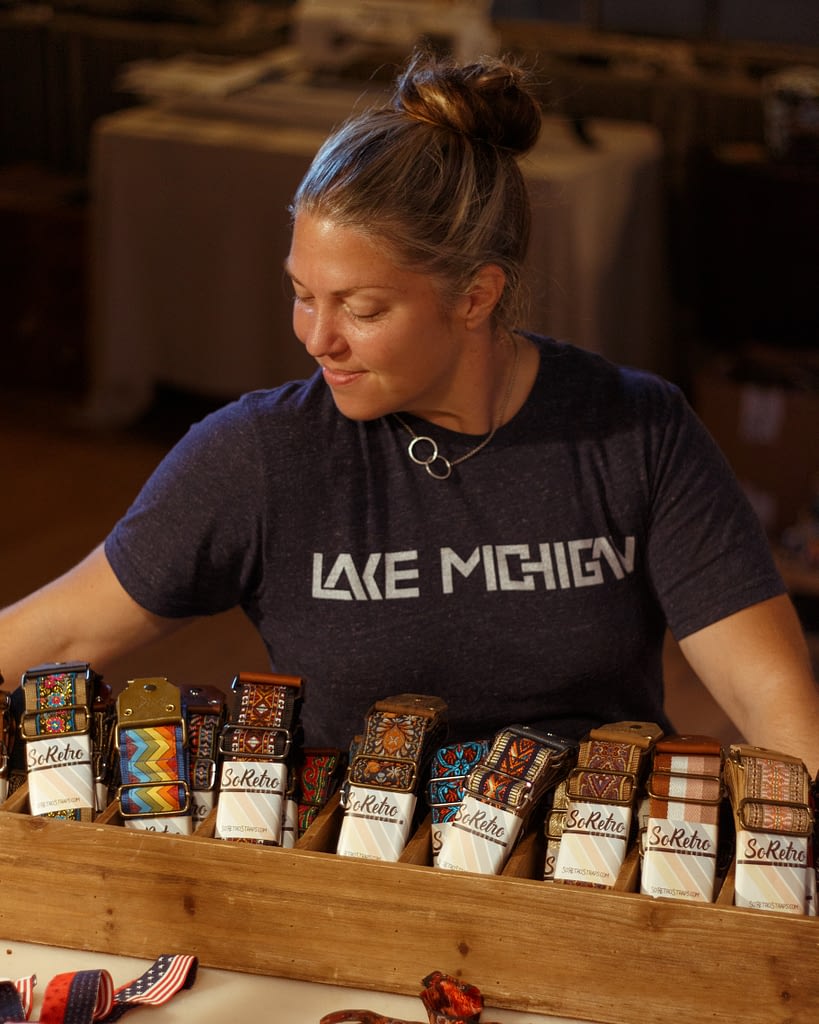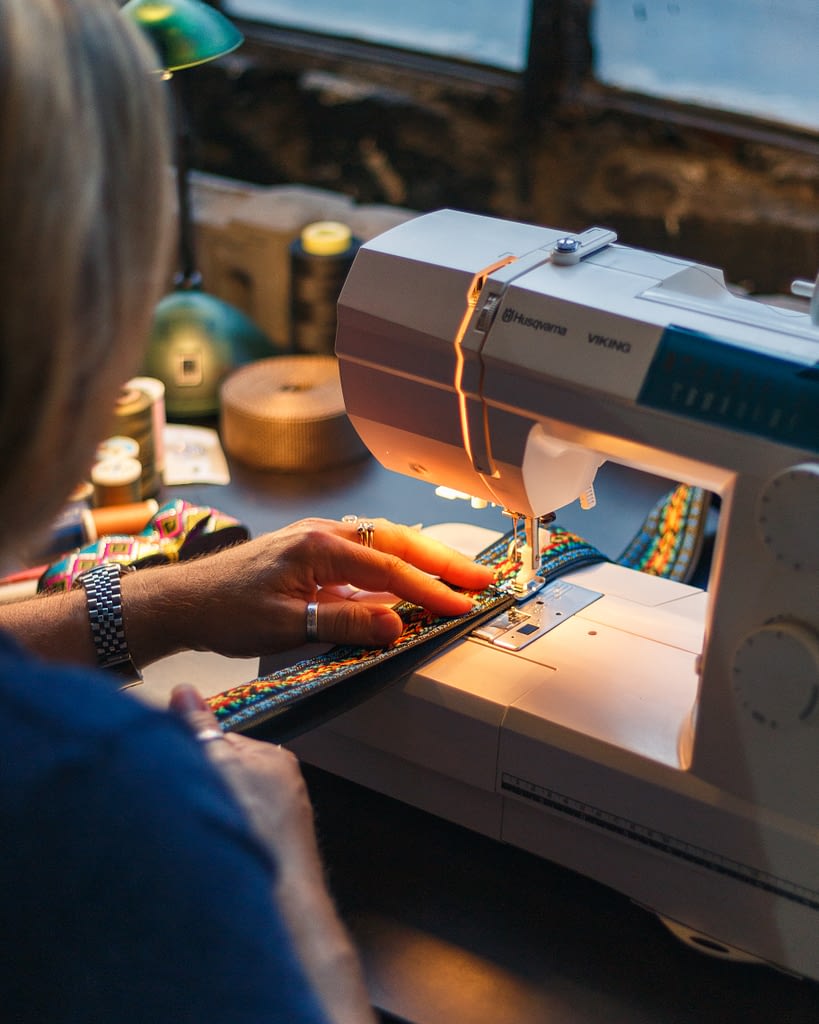 What's SoRetro About??
My name is Alicia Soret; SoRetro = Soret, get it? I make gorgeous, useful, vintage-inspired straps for bags, cameras, & guitars. I love what I do!
SoRetro Straps was created out of a love of vintage bag, camera, and guitar straps. Each of the fabrics and webbing are all hand-selected, sewn and then hand-as
sembled with complementary hardware and clasps. SoRetro Straps also
offers custom embroidery and monogramming on all of their custom ordered straps.

SoRetro Straps are reminiscent of vintage style goods that many of us know and love from our childhoods, perhaps a parent or grandparent had one of those cool old camera straps! SoRetro Straps have been designed with those old styles in mind, but they are sturdy, useful, practical, gorgeous, and very comfortable too! They are all adjustable up to just over 5ft (60+ inches!) And, since they have sturdy clasps, they can be switched from bag to camera to another bag!

SoRetro Straps also designs and manufactures guitar straps, which are made with durable leather ends, and are a gorgeous addition to any guitar or bass.